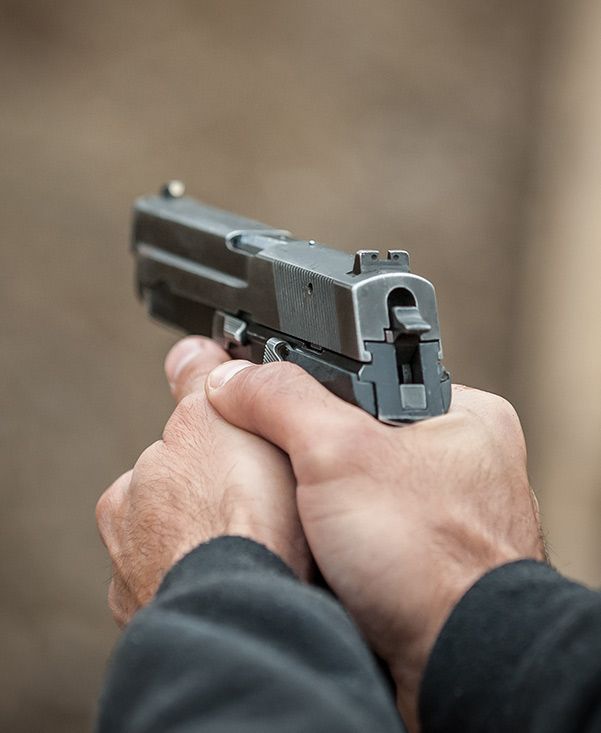 THIS course is both an NRA & USCCA APPROVED COURSE.
AZ Concealed Carry Class


Meets AZ CCW Permit Requirements
---



Class Description
A dry-fire course intended as an introduction to basic handgun safety and fundamentals for handgun shooting. Learn the basics, demonstrate your knowledge and ready yourself for concealed carrying. Proceed to the next level of live-fire range class!
You will use inert training guns to develop basic in-classroom skills, discuss the legal aspects of concealed carry and your responsibilities, and best practices of concealed carry.
This Course Covers The Following Topics:
* Self-Defense firearm basics.
- Universal Safety, Pistol Operation, Malfunctions and how to correct them, How to Select a Pistol and Ammunition.
* Defensive Shooting Fundamentals
- Understanding defensive shooting and marksmanship.
- Grip, Stance, Aiming, Trigger Control, Follow-Through.
* Gear and Gadgets
- Holsters, belts, lights, storage and more.
* Basic and advanced skills
- Training Programs for live and dry fire.
* Range Safety and Etiquette
- Range Commands - Get eady for live-fire!
Curriculum Description:
The DTT AZ Concealed Carry course is a comprehensive course for anyone considering owning or carrying a firearm for self-defense.
The course is a complete guide to understanding conflict avoidance and situational awareness; home security and home defense; shooting fundamentals; the physiology of violent encounters; the legal aspects of using deadly force (including knowing what to do in the aftermath); and a complete guide on gear, gadgets, and ongoing training.